Many of you ask about my daily skincare routine. Here's the long-awaited post on my favorite face care products and stages of my skincare regimen.
Enjoy reading!
Skincare routine: basic rules
First, I'd like to tell you about the skincare rules I follow every single day. They do matter because good looks depend on something more than the products we choose. The gentleness, sun protection, proper cleansing – everything is crucial and makes your skin look better.
Face care rules that I follow every day:
sun protection regardless of the season of the year
thorough make-up removal (no matter how tired I am)
multi-step cleansing: micellar water, oil-based cleanser/vegetable oil, gel cleanser
moisture boosting (also from within) as an essential for skin health
choice of natural skincare products (always the best choice)
What face care products do I use?
You already know I always shop for natural cosmetics. I attach great importance to the ingredient list (INCI names are no longer like a foreign language to me) and choose products with botanical extracts. I'm also big on natural oils with a cold-pressed, unrefined, multitasking argan oil as my favorite.
Still, a vitamin C face serum is the most important. This product gives my skin what's essential. At the same time, it's very light and I can't even feel it's on my face, actually. Vitamin C serums have a stronger effect than a cream because they penetrate more deeply, plus they don't congest or overburden the skin.
Vitamin C face serum. Effects
Why do I choose serum rich in vitamin C, not any other serum? To me, it is the best choice for all those who have never used face serums before. Did you know that vitamin C – ascorbic acid – is essential to any skin? Go for it no matter your skin type or age.
A good vitamin C face serum:
lightens discolored skin
evens out the skin tone and gives healthy shine
guards against UV rays
promotes cell renewal
delivers smoothness and elasticity
You must admit every woman wants such effects. That's why I believe that vitamin C is second to none for skin care. It does magic provided that you pick the right serum infused with it.
Ranking. Which vitamin C face serum do I recommend?
If you want to know which vitamin C serums I've built into my skincare regimen, here's a list of my favorites. They won't disappoint you.
1.

Nanoil Vitamin C Face Serum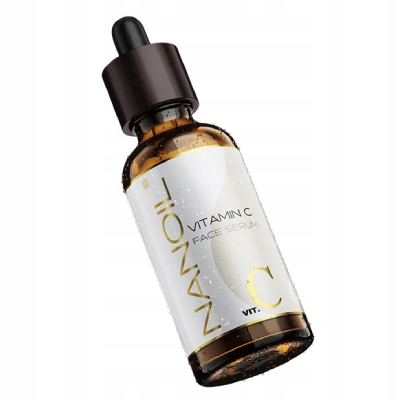 Here's a BEST-SELLER that I've come across recently. Nanoil Vitamin C Face Serum includes ethyl ascorbic acid, a stabilized form of vitamin C, which doesn't get oxidized too soon so it has a chance to sink in fully. The formula is also rich in a botanical extract which has strong antioxidant properties. Thanks to the combo, the Nanoil serum improves the appearance but also delays premature signs of skin aging. It is light-textured because it's water-based and oil-free, which also means easy use, non-overburdening, and full absorption in a second. You'll feel the freshening, nourishing and moisturizing effect after the first use. Nanoil Vitamin C Face Serum is my number one and I have no doubts about it. I use it currently.
2.

Klairs Freshly Juiced Vitamin Drop Serum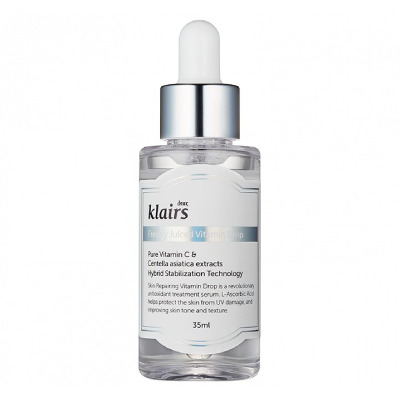 A mild vitamin C serum from Klairs is another interesting choice. It costs more and comes in a smaller bottle than Nanoil but it's equally lightweight and high in vitamins. Klairs Freshly Juiced Vitamin Drop Serum contains pure vitamin C and eight botanical extracts: anise, grapefruit, lotus flower, peony, Baikal skullcap, tea, pyrethrum and rhubarb. Because the serum is abounding in botanicals, it works well for dry, sallow and dull skin, but I suggest getting a sample for a trial to check if you're not allergic to any of the components. Klairs Freshly Juiced Vitamin Drop Serum worked brilliantly for my skin.
3.

La Roche-Posay Pure Vitamin C10 Serum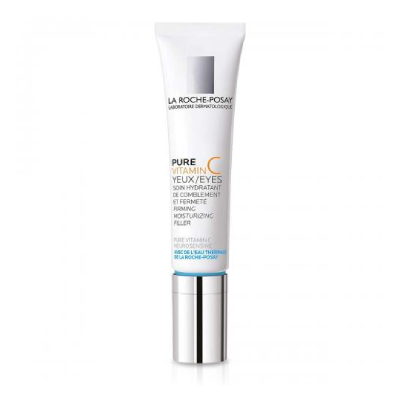 One of my favorite brands, La Roche-Posay, also offers a vitamin C serum. I used this brightening face serum for some time and was happy with the results, but it's another pricey item in my ranking. For a high price, we get a serum which sinks in well and has a lovely orange color. La Roche-Posay Pure Vitamin C10 produces quick effects and contains a pure form of vitamin C, salicylic acid which helps reduce imperfections, and peptides. The manufacturer recommends using it in the morning but we need to remember about an SPF moisturizer.
4.

Drunk Elephant C-Firma Day Serum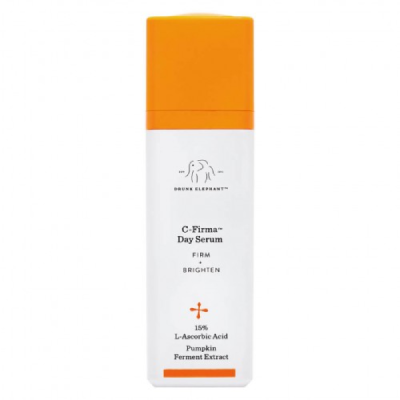 Drunk Elephant offers another day serum abounding in vitamin C. It has a light consistency resembling a gel-like cream and a delicate orange color. Drunk Elephant C-Firma Day Serum contains 15-percent ascorbic acid (vitamin C), vitamin E and ferulic acid. This trio makes up a strongly-working serum so you should get a sample first if your skin is sensitive. On the good side, the product is enriched with botanical extracts, for example from pomegranate and pumpkin, which soothe irritated skin and promote epidermal repair. 90-percent of the ingredients in Drunk Elephant C-Firma Day Serum are of natural origin.
5.

Obagi Professional-C Serum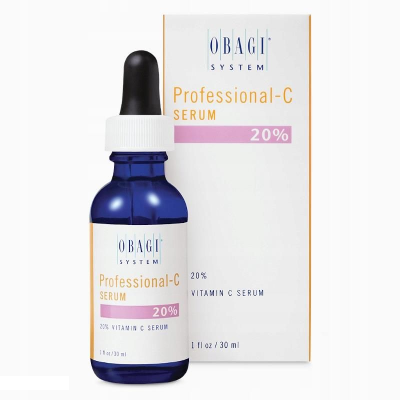 A blue bottle, simple label, and a dropper applicator that comes separately – that's Obagi Professional-C Serum. The brand isn't well-known yet and I guess it may be because of high prices. Still, it worked pretty well on my complexion, brightened the face and kept new pigmentation spots from occurring. Obagi Professional-C Serum contains concentrated vitamin C and hyaluronic acid – it's a simple formula but I wish it included some botanicals too. Warning: this serum may give you a tingling sensation after first use.
6.

Olehenriksen Truth Serum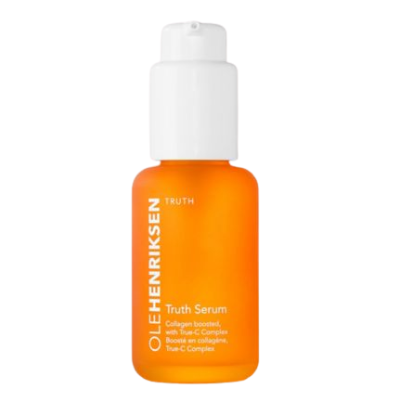 Last of all, a more creamy thing, that is vitamin C and collagen-rich serum by Olehenriksen. It's a really cool moisturizing, brightening and firming product which is based on the already-mentioned collagen and ascorbic acid, plus orange extract, aloe juice and hyaluronic acid. Such a blend of ingredients makes the face glow and lightens it, but also improves levels of hydration. I think Olehenriksen Truth Serum will help if your skin is very dry or tired-looking. More serious problems like post-acne marks or post-sun spots require better treatment (see above).