Do you want to learn the names of the best hair masks? I bet you do and therefore I've prepared a short list of hair products that I personally consider as worth having at home. I selected those that prove themselves to be perfect for my thin and fine hair, as well as for my friend's hair that is dry, color-treated and splitting. The order at which the products are arranged isn't coincidental. At the top you will find the best products, but it doesn't mean that the last mask is terrible. It's just a little bit less satisfying 🙂
[TOP 5] The best hair masks that I wholeheartedly recommend to you
1. NANOIL KERATIN HAIR MASK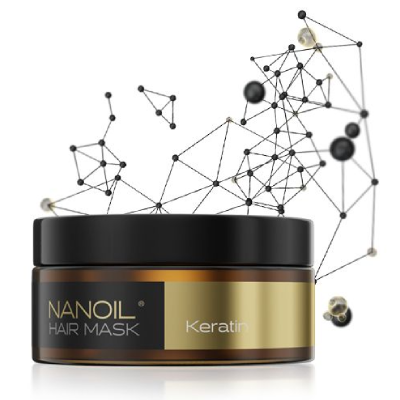 Size: 300 ml / 10.1 oz
At the beginning I need to tell you that there are more hair masks in Nanoil's regular offer, and all of them work wonders but I like keratin the most. No other product works on so many levels like this one. It makes my hair smooth, shiny, nourished and strong. My friend says the same exact thing, and by looking at her I have to admit that her hair has never been so lustrous. This mask delivers instant effects, but this isn't its biggest advantage.
A large portion of keratin combined with precious panthenol is a duo that strengthens and deeply nourishes even the over-processed strands. If your hair is fine and delicate like mine, then I think Nanoil Keratin Hair Mask should be your go-to. It'll make your hair better-looking and thicker without compromising the volume. And the best thing is that this isn't an expensive product at all.
More information: www.nanoil.us
2. KEVIN MURPHY HYDRATE ME MASQUE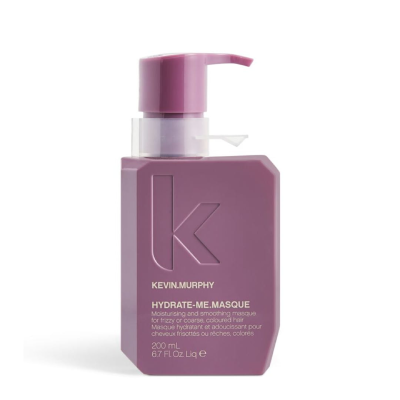 Size: 200 ml / 6.7 oz
Let me begin by telling you that you're looking now at the costliest product on my list, but the effects are so amazing that it would be unfair not to mention Kevin Murphy's product. Hydrate Me Masque is able to moisturize and smooth out even the extremely damaged and dehydrated hair. Strands look significantly better after just a single use, but obviously the more you apply this mask to the hair, the stronger it gets. To be honest, I think that Hydrate Me Masque works better on my friend's hair than on mine. In case of fine hair, better use this mask carefully and always make sure that you remove all of it before blow drying. In this particular case less is more. Apply a small amount of the product, let it sit for a while and remove until you're sure there is no residue left.
3. KÉRASTASE RÉSISTANCE MASQUE THÉRAPISTE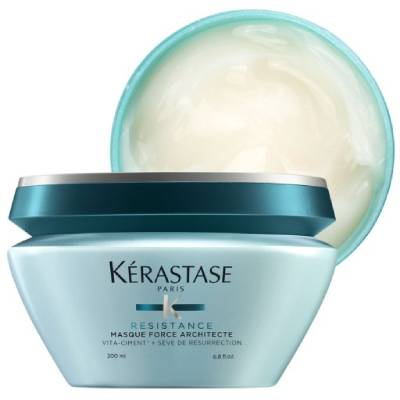 Size: 200 ml / 6.7 oz
If your hair is overprocessed, I suggest using Kérastase. My friend is delighted with the results. I'm not so sure if I need to repurchase this mask because to me it costs too much. Even though Kérastase Résistance Masque Thérapiste works wonders, I'd prefer to use something that won't ruin my budget. You're probably wondering why I put this product on my list, don't you? Simply because it delivers quick and astonishing results. It's formulated with substances needed to improve the appearance and condition of hair. What are the ingredients? For example an extract taken from an African plant – Myrothamnus Flabellifolia. It fixes hair inner and outer structures. Glycopeptides prevent damage. Amino acids and wheat proteins are responsible for smoothness.
4. MACADAMIA NATURAL OIL DEEP REPAIR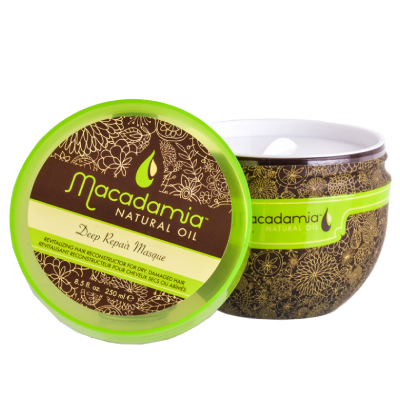 Size: 70 ml / 2.36 oz, 236 ml / 7.98 oz, 100 ml / 3.38 oz
This is an amazing emollient mask that improves dry, brittle and splitting hair in no time. Macadamia Natural Oil Deep Repair doesn't only leave hair smooth and shiny but also moisturized and nourished. To me, it seems that this mask knows its job, and I'm sure it won't disappoint you either. Even my hair doesn't have any problem tolerating and absorbing such an amount of argan and macadamia oil. Apart from these two, Macadamia Natural Oil Deep Repair also contains freshwater algae for damage protection, tea tree oil for stronger hair and aloe for nourishment and hydration.
5. L'OREAL NUTRIFIER MASQUE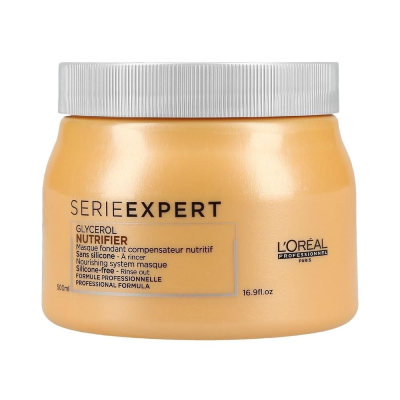 Size: 250 ml / 8.79 oz
It needs to be said that these regular hair care products from L'oreal, the ones you can get at any store, aren't anything extraordinary. They work just okay. What's interesting, their Professionnel Serie Expert is completely different. Obviously, you need to pay more but in this particular case the higher price equals better effects. L'Oreal Nutrifier Masque makes a good choice if your hair is dry or if you change the color often (no matter if you dye or bleach the hair). The formula isn't unique because you can find here glycerin and coconut oil, but the effect of smooth strands is more than satisfying. Just be sure not to use it too often but only when you need to shield the strands from the external aggressors (e.g. high humidity). There is nothing better for frizzy hair than glycerin 🙂
You've just learnt my top 5 hair masks. Trust me, I've tested more than these five products.
Tell me if you have your own favorite hair masks or if you're still looking for them. Have you tried any of the above-mentioned products and want to share your thoughts about them? Go ahead! 🙂 I'll be more than happy to find out what you think.
Have a wonderful day!