Hiya,
I know how much you love new beauty releases, so today I've prepared something special. Some time ago I read a lot of positive reviews about Nanobrow Eyebrow Styling Soap and decided to take it for a spin.
Today I'm going to reveal what I think about it and whether it is actually worth the hype and such glowing recommendation. What surprised me? How does it compare to other similar products? Would I get this brow soap again?
Are you ready? Meet Nanobrow Eyebrow Styling Soap!
How does the Nanobrow brow soap work?
First I have to admit, I have a really soft spot for brow soaps. I believe that styling your brows with soap is the fastest way to achieve flawless brows. I stopped using brow pencils long ago, which usually gave me an exaggerated and cartoonish effect anyway.
After testing Nanobrow Eyebrow Styling Soap, I loved this way of brow styling even more. I consider Nanobrow soap a game-changer and I'm certain you'd love its amazing effects too!
Nanobrow Eyebrow Styling Soap tames unruly brow hairs and delivers a natural definition. The application doesn't require using water, which is really convenient. The product leaves my brows looking fluffy and delivers the ultimate volume.
Interestingly, it also provides a laminated brow effect – it ensures your brows are full of shine and always look neat like fresh out of a beauty salon.
How to apply Nanobrow brow soap?
Open the tin and scoop a little product onto the spoolie.
Give your eyebrows the shape of your dreams by brushing them in an upward direction.
That's it! Look in the mirror and enjoy your dream eyebrows! 🙂
Don't worry you won't manage – even if you're not a makeup pro, the application is super easy and pleasant. In literally a few minutes you can achieve the desired effect – saving time is truly a huge advantage of this brow soap!
My dream definition and strong hold
The list of cosmetics I stopped using after the first application is almost endless. Almost immediately I felt they were useless and made my eyebrows look even worse than before the application. It meant money thrown down the drain but I was committed to finding ne product that would become my brow makeup essential!
Nanobrow Eyebrow Styling Soap left my arches looking neat and fresh and ensured my brow makeup brings out my natural beauty from the very first application.
This brow soap doesn't roll or flake on your eyebrows. I love its gel-like consistency. It is simply perfect!
I have thin eyebrows and Nanobrow soap still managed to make them look fuller and beautifully shaped.
Where can you buy Nanobrow Eyebrow Styling Soap?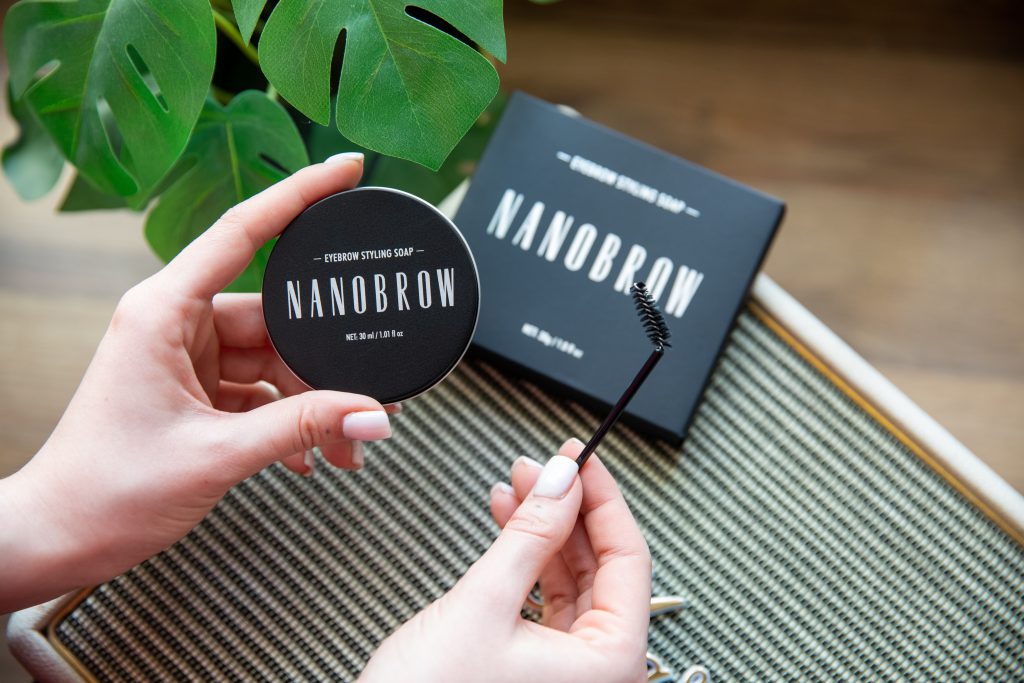 The product is available at www.nanobrow.us. Apart from the fantastic brow soap, I also ordered the Nanobrow mascara so look out for my next review. I hope you are looking forward to it as much as I am!
And how are your eyebrows? Do you enjoy brow makeup? Are you already familiar with the Nanobrow range? Let me know in the comments section!
Stay tuned, until the next one! 🙂