Hello, my dear readers!
Today let's talk about eyebrows. As you can probably guess from the title, I will tell you all about my favorite brow pens 🙂 Let's take a closer look!
A good brow pen is a great alternative for fans of microblading. If you want to fill in your eyebrows quickly, but want to avoid a cartoonish effect, this is a product for you too 🙂 I've been testing different brow pens for some time now and at this point I can state a few facts: they are extremely precise in drawing thin lines and no pencils or special brushes can match them, they can last for several hours and still look perfect.
To get the desired brow shape, I start by brushing my arches with a spoolie or comb. I then start filling in the sparse areas. I will describe it closer in a few simple steps 🙂
Place the pen perpendicular to the eyebrows so that the tip gently touches the skin. With quick upward motions, draw a few hair-like strokes – always with the direction of hair growth. Start from the lower brow line to create depth and fill in the gaps. You can easily build up the coverage and adjust the thickness of your eyebrows, depending on how many hair-like strokes you create.
Nanobrow Microblading Pen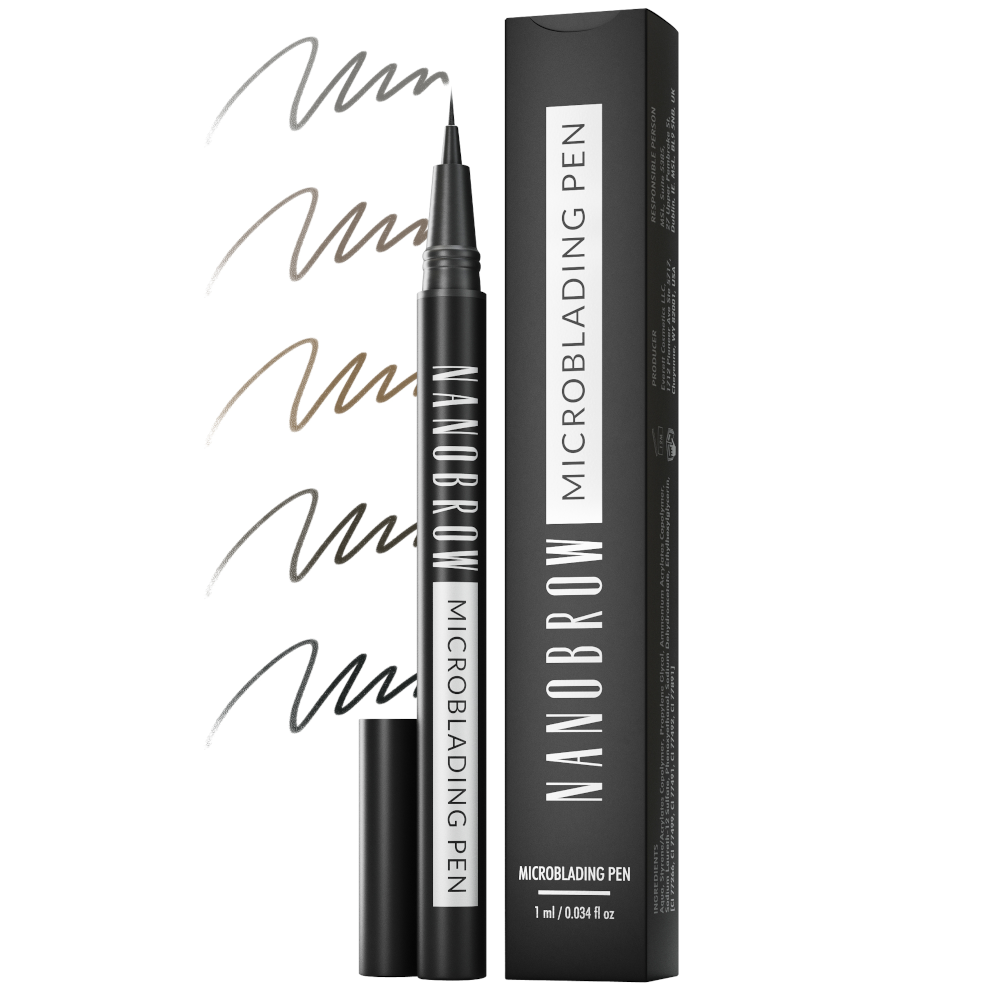 Nanobrow Microblading Pen is beloved by owners of sparse eyebrows as it's the only pen that delivers the microblading-like effect. Inspired by the microblading procedure, it allows you to achieve arches, camouflage any imperfections, and fill in the gaps with color. Just like microblading but without the need for the pricey professional treatment.
This amazing brow pen comes with such a thin tip that it can draw lines that look deceptively like real brow hairs. No need to invest in the microblading procedure to make your eyebrows voluminous and more visible in a snap 🙂 It's waterproof and lasts for 24 hours and it feels undetectable on the skin. Nanobrow Microblading Pen is one of the most precise brow pens I've ever tested.
The Nanobrow pen is available in 5 shades: blonde, dark blonde, light brown, dark brown, and espresso. It has a vegan-friendly formula and is not tested on animals.
Anastasia Beverly Hills Micro-Stroking Detailing Brow Pen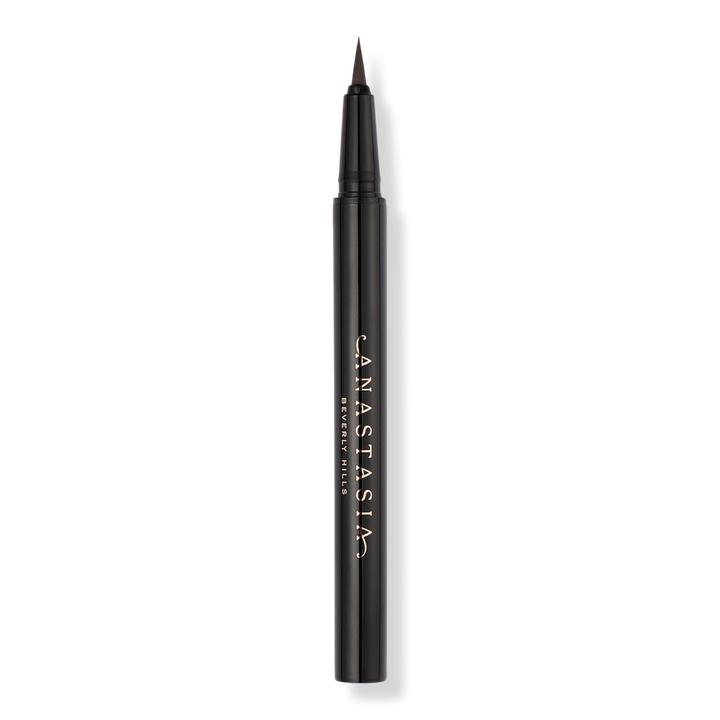 This brow pen has a slightly thicker tip that facilitates creating a spectacular effect. It fills in the gaps quickly and makes your brow makeup application comfortable and faster. I recommend it, especially for styling thick eyebrows. Thanks to the wider tip, drawing thin lines is much easier. However, it is not the best choice for owners of sparse arches, as the lines may look a bit unnatural. Unlike the Nanobrow pen, the Anastasia pen can't create such precise strokes.
The Anastasia Beverly Hills brow pen is available in 9 shades: blonde, caramel, taupe, soft brown, medium brown, chocolate, dark brown, granite, and ebony. A big plus for the vegan-friendly formula and no animal testing.
BeneFit Cosmetics Brow Microfilling Pen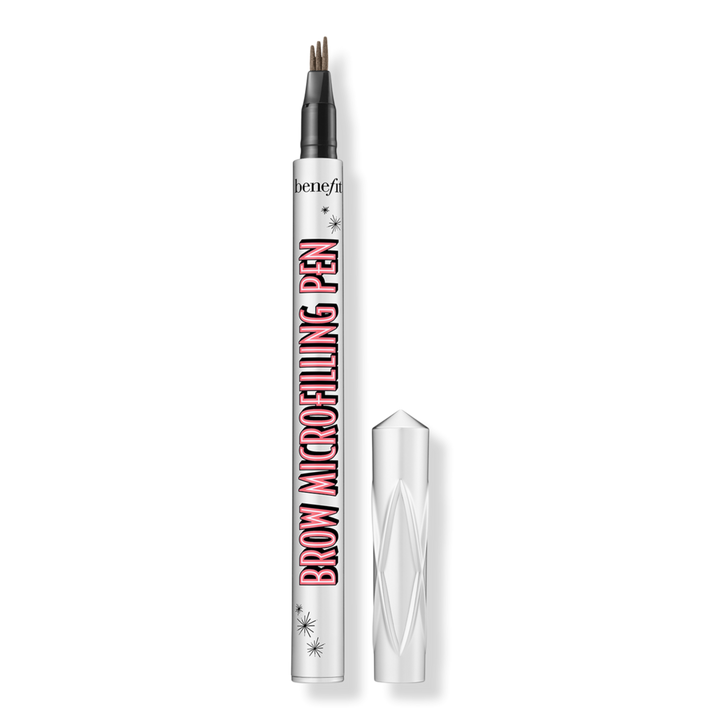 Brow Microfilling Pen by BeneFit comes with a completely different applicator. It resembles a "trident" and features a 3-prong tip to draw three lines at once. This is not always practical, but it speeds up makeup considerably 🙂 It fills in and defines eyebrows, lengthens them, and adds definition to sparse areas. Using the three-prong tip, you can draw lines so thin that they are difficult to distinguish from real brow hairs. With its help, you can fill in the gaps and fix asymmetrical eyebrows with gentle, short strokes. As a result, you get a three-dimensional definition.
The BeneFit brow pen is available in 4 shades: blonde, light brown, medium brown, and deep brown.
Each of my top 3 brow pens is a bit different – just like us 🙂 It's worth testing and checking to finally find the one that perfectly meets your needs. I hope that my ranking helped a little in making your decision.
I look forward to your feedback, bye!